Farmers Football Ranked Fourth: Looking For Revenge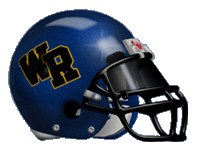 By Austin White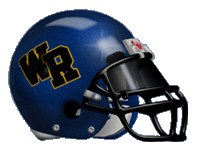 School is back in session, which means one thing: Farmer football is back!
After ending last season with a loss to Denver South in the state quarterfinals, expectations for the Farmers to win are high. However, the Farmers' focus is right where it should be. When asked about the Farmers' chances of bringing home the state trophy, head coach Reid Kahl said, "Honestly we are just focusing on the first game…just trying to get better every day."
After such a great season last year, there is not much to improve on for the Farmers. When asked what makes this year's team different coach Kahl said, "We are stronger and faster at most positions. Also, I believe that the team is closer off the field." With team chemistry high and physicality improved, Wheat Ridge looks to climb to the top of 4A.
As for the Farmers' schedule, it looks to be pretty challenging. The Farmers took care of business week one and knocked off the Windsor Wizards 31-22. The second week of the season features a match up against the top ranked and defending 4A state champions Monarch Coyotes. Two weeks later on Sept. 19, the longtime rival Golden Demons will face the Farmers for Wheat Ridge's homecoming game. Then on Oct. 11, the Farmers will get a chance at a little revenge on the Rebels. The Farmers only lost two games last season and they were both to the Denver South Rebels. When asked about whether or not revenge will be on the players' minds, Kahl said, "Absolutely…there isn't a whole lot of love between the two teams."
A season filled with great match ups and high expectations leads high school fans to look forward to a dominating season. Hopefully the seniors of the team can lead by example and finish the season off with a trophy presentation on Sports Authority Field.