The Jacob Ybarra Christmas Special or The Top 5 Christmas Movies of All Time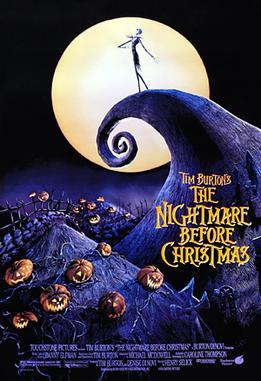 Top 5 Christmas movies of all time
Christmas, the most wonderful time of the year, is upon us. One of the most important things to do around Christmas is to watch movies centered around the holiday. Christmas movies are timeless classics, and I am here to list off the top Five of All Time, in my personal opinion.
8 Crazy nights (2002)
A crazy pick but a personal favorite. Adam Sandler knocks it out of the park with this animation. Although it gets a ton of hate, it has grown a following for a cult classic. The story is massively underrated and the characters are all good, especially Davey Stone, voiced by Sandler. The story is centered around an old prodigy of a basketball player who dealt with loss at a young age growing up to be a lonely, drunk, and hated guy around the town. Celebrate Hanukkah and give this one some of your Winter Break attention.  
Dr Seuss's: How The Grinch Stole Christmas (2000)
What a classic, good holiday movie! Jim Carrey was the only man to ever properly play the character. The movie, now being 21 years old, still has many go back to it because it's one of the best book-movie adaptations. Although some critics and Rotten Tomatoes gave it a 49%, it still gained over $300 million at the box office. And it is now a real cult classic status for Christmas movies and movies in general.
ELF (2003)
I don't think this one is subject to any debate–everyone I know loves it.   So even though I've seen this movie only two times, I still remember it well. But ever since this movie has come out it has been a classic around  holiday time for many people.
A Christmas Story (1983)
Coming in at number two is A Christmas Story. Although being 38years old, it is still memorable for so many of the scenes, like the one with the kid getting his tongue stuck to the frozen pole and Ralphie almost shooting his eye out with the BB gun. All in all A Christmas Story is one of the better movies to enjoy this Christmas season.
Tim Burton's  A Nightmare Before Christmas (1993)
This is  Tim Burton's best movie. It has iconic characters and an iconic story. Coming out 29 years ago, it is still one of the best movies to watch with two holidays included  centered around Christmastime. The stop-motion animation is fantastic and the music is catchy. This movie is nostalgic  and will forever be loved by generations as the best Christmas movie.